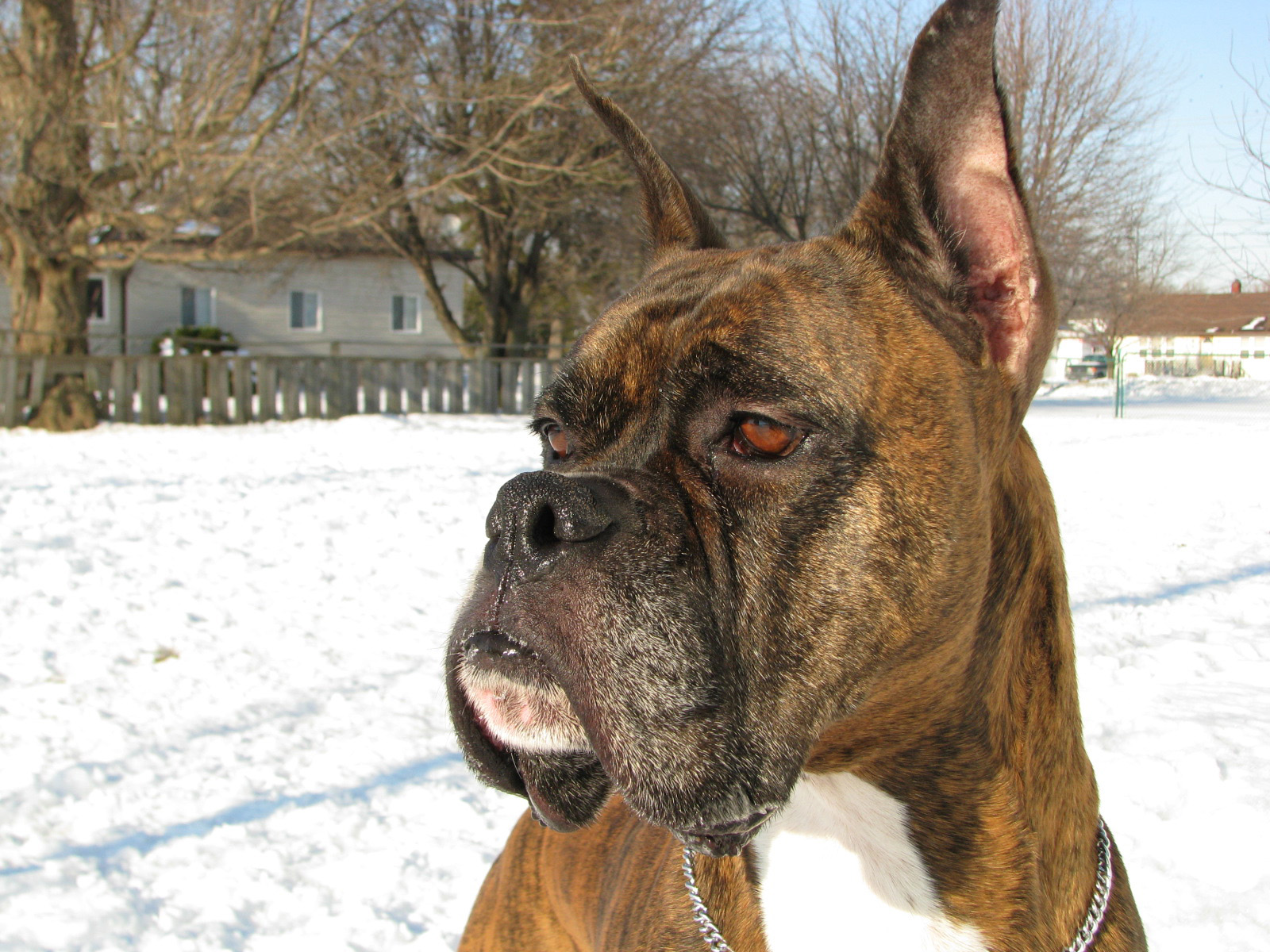 Anubis
Registered Name: Uppercut's Turn 'N' the Page CGN, CD
Anubis was named after the jackal headed Egyptian god, his black mask and pointed ears reminded us of this ancient god (we've had to explain that a few times!). This guy started it all. He's no showdog, but he still has a special place in our hearts. If it weren't for Anubis we wouldn't have become breeders. He was the largest and most energetic boy in his litter of 11. We didn't know what we were getting into!
As a pup he showed promise, so we entered him in two shows. The only ribbon he won was in his 6-9 month puppy class, but that was enough to get us hooked! Anubis' attitude and ease of training inspired us to get another show prospect, Shelby.
Anubis may not have had the conformation, but he sure had the brains! He successfully obtained his obedience title, Canine Good Neighbour and was a certified St John's Ambulance therapy dog. He loved visiting nursing homes with his trainer Nicole. He had an innate sense of who needed his attention the most. He brought some much needed love into the lives of the residents. He unfortunately was not able to further compete in obedience due to Nicole furthering her education at University. Their time together at the nursing home inspired her to return to school after 10 years and obtain her Bachelors of Science in Nursing. He made such an amazing difference in our lives and will forever be missed and in our hearts. We lost Anubis in December of 2013 to Chronic Interveterbral Disc Disease. Over many months he slowly lost control of his rear quarters. We tried aggressive treatment at Essex Animal Hospital including underwater therapy and acupuncture however he was unable to regain enough strength in his rear legs and the extra effort of walking in the snow led him to collapse in our yard.