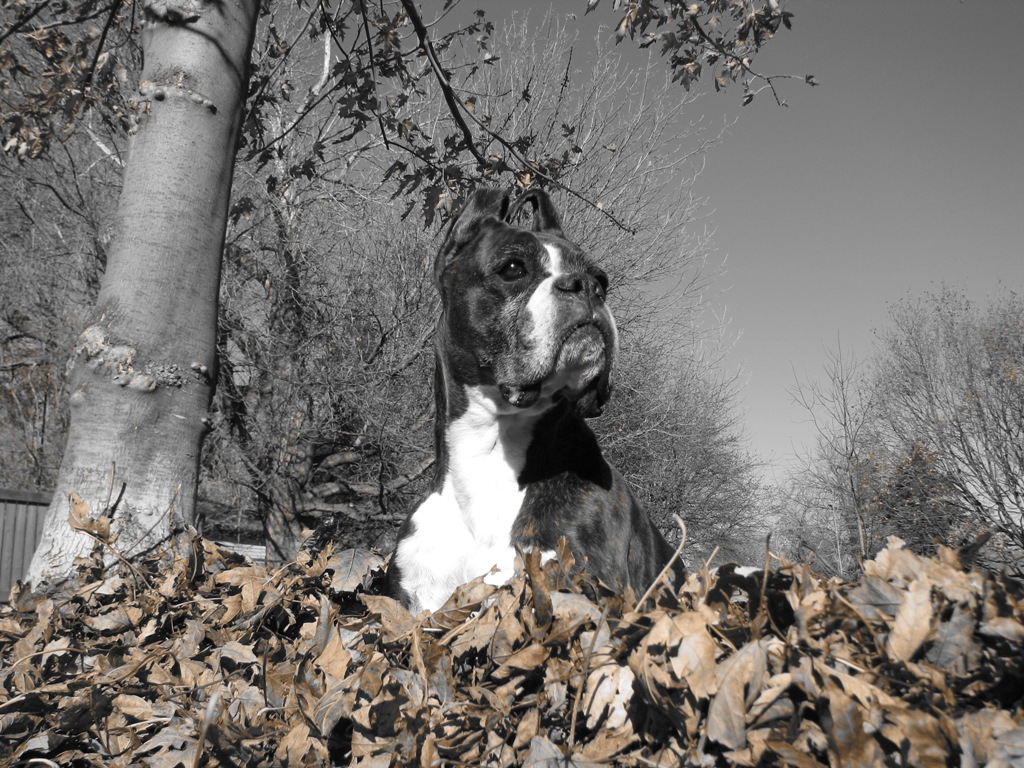 Shelby
Registered Name: Can Ch Uppercuts Xtra Demara CDOM CGN
Shelby, named after Carol Shelbys' famous Shelby Cobra sports car, is our first champion. Her father was Joshas Linebacker, one of the top ten producers in North America. She was exclusively handled to her championship by Nicole. It took us awhile (Nicole had a lot to learn) but we had lots of fun doing it and all kinds of support from our fellow boxer breeders. Shelby acquired her first points in September 2004 at the Essex Kennel Club show in Leamington, going winners bitch and taking best puppy in group another day. We gave her a few months off to mature and showed her again at the Kent Kennel Klub show in Chatham. Taking winnerís bitch and best of opposite all three days and best of winners twice finishing her championship with a bang.
Shelby has a sweet ladylike temperament but watch out if she knows you, youíre in for a typical enthusiastic boxer welcome! With lovely eyes and a great stop her head only needs cleaning in the cheeks. She has a wonderful bite and graceful arched neck. Shelby is an easy mover and eager baiter.
Check out some show picture here.
Shelby now has 4 finished Canadian Champions making her a dam of merit! We are so VERY proud of our girl.
Shelby is OFA certified.
Shelby's first litter sired by Am/Can ch Logan Elm Runs at Heart Acres SOM
Shelby's second litter sired by Can ch Cinnrhee's He Shoots He Scores SOMC
Shelby's third litter sired by Can CH Heart Acre CinnRhee's Flying Star